Guardian of Ethics Award
The Guardian of Ethics Award is awarded annually to a member of the Rotary Club of Gainesville who exemplifies a strong passion for ethics in their personal and professional life. The recipient must have been a club member for at least three years.
Award Information
Rotary International District 6910 and the Rotary Club of Canton established the Robert S. (Bob) Stubbs II Guardian of Ethics Award during the Rotary year 2007-2008.
The Guardian of Ethics Award recognizes an individual who has been a Rotarian for a minimum of three (3) years and who has made outstanding contributions that foster the development of ethics, has made significant contributions in their vocation, and who has, by their actions, writing, policies and public pronouncements strengthened and fostered the development of ethical practices.
The Guardian of Ethics Award was established by the Rotary Club of Canton and named after Bob Stubbs to promote ethical ideals. This Club and District level Vocational award identifies a Rotarian who exemplifies the attributes and passion for ethics in their vocation, business, and personal life that Bob Stubbs so demonstrated.
Selection of the Recipient
The Selection Committee shall seek nominations for the award. The Selection Committee shall comprise the Guardian of Ethics Award Chair, the Director responsible for the award, the President of the Club, and, after the first year, all prior Guardian of Ethics Award recipients who are still members of the club. The Selection Committee endorses the nomination, presents the local award, and completes the necessary Nomination Form to submit the club recipient to the District.
The Rotary Club of Gainesville Annual Banquet features the presentation of this award.
Evaluation Guideline:
Contributions made to foster ethical practices

Record of achievement through moral and vocational contributions

Exemplifies the tenets of The Four-Way Test and The Rotary Code of Conduct

Reputation within peer groups

Community contributions relating to ethics and vocation

Leadership positions that demonstrate ethical behavior.

Record of personal integrity
Nomination Form
The Nomination period opens October 2, 2023, and closes December 25, 2023. Please use the following link to complete the nomination process. If you have any questions about the online application, please contact the Club Secretary, Joey Tripp.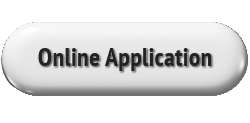 Supporting Documents
Use the link below to upload a Resume/CV or Letters of Recommendation and endorsement.
Past Recipients of the Award
The following people are past recipients of the Guardian of Ethics Awards. Please note: past recipients are not eligible to be nominated again.
* denotes the individual received the District 6910 Guardian of Ethics Award.
| Year Awarded | Rotarian |
| --- | --- |
| 2022 - 2023 | Martha Nesbitt |
| 2021 - 2022 | Blair Diaz |
| 2020 - 2021 | Rob L. Fowler, Jr. |
| 2019 - 2020 | Rev. Dr. Tom Jones |
| 2018 - 2019 | Dr. Richard Oates |
| 2017 - 2018 | Mike Freeman* |
| 2016 - 2017 | Lee Highsmith |
| 2015 - 2016 | Mike Giles |
| 2014 - 2015 | Carol Burrell |
| 2013 - 2014 | Don Carter |
| 2012 - 2013 | Brian Gracey |
| 2011 - 2012 | Bonnie Oliver |
| 2010 - 2011 | Bill Coates |
| 2009 - 2010 | Will Schofield |
| 2008 - 2009 | John Melvin |
| 2007 - 2008 | Abit Massey |