Man and Woman of the Year
The Rotary Club of Gainesville proudly accepts nominations for the 2023 Man & Woman of the Year Awards. Thank you for taking the time to submit a nomination for this prestigious award.
Nominations may include:
Rotarians and Non-Rotarians
Individuals who have made a positive volunteer impact on Gainesville/Hall County.
In selecting the Man/Woman of the Year, the selection committee will consider the nominee's entire past career of volunteer civic service, with possible emphasis on the current year. However, the nominees' activities in the current year are sometimes decisive.
Nominations prefer individuals recognized for volunteer work over those who serve as business enterprise employees. Service rendered by the individual for which they received salary or fees or by which the nominee makes his living will receive minimum consideration.
The selection committee will give the most weight to those activities performed at some personal or professional sacrifice and for which the individual receives no general compensation. One would need more than excelling in their job to receive the award. However, unusual professional or business achievement for the community's benefit is part of the total picture. Non-paid community service, including church or civic work, is the crucial criterion.
Nomination
The Nomination period opens September 18th, 2023, and closes October 18th, 2023. Please use the following link to complete the nomination process. If you have any questions about the online application, please contact the Club Secretary, Joey Tripp.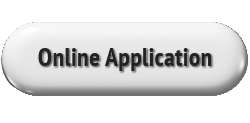 Supporting Documents
Use the link below to upload a Resume/CV or Letters of Recommendation and Endorsement.
Past Recipients
The following people are past recipients of the Man of the Year and Woman of the Year Awards. Please note: past recipients are not eligible to be nominated again.
Nominated Year

Man of the Year

Woman of the Year

2022
Frank Norton, Jr.
Lee Highsmith
2021
Doug Hanson
Carol Burrell
2020
Rob L. Fowler, Jr.
Andrea Timpone
2019
R. K. Whitehead
Ruth Bruner
2018
Dallas Gay
Sandra Deal
2017
Doug Carter
Nancy Norton
2016
Dr. David Westfall
Emily "Sissy" Lawson
2015
Garland Reynolds
Deborah Mack
2014
Jim Walters
Martha Nesbit
2013
Dr. Jack Burd
Jane Hemmer
2012
Butch Miller
Haydee Anderson
2011
Nathan Deal
Sheri Hooper
2010
Gus Whalen
Mary Lynn Coyle
2009
Dr. Ed Burnette
Julia Cromartie
2008
Reuben Black
Pam Ware
2007
Lorry Schrage
Connie Hagler
2006
Jim Moore
Kate Zoercher
2005
Dr. Robert Bruner
Rosemary Dodd
2004
Frank Armstrong
Gwen Mundy
2003
W. L. Norton, Jr.
Martha Painter
2002
Bobby Painter
Frances Mathis
2001
Curt Severson
Marty Owens
2000
Dr. Sam Poole
Betty Mansfield
1999
John Melvin
Linda Askew
1998
Charles Thurmond
Joan Hopkins
1997
Charles Smithgall
Sally Darden
1996
Steve Gilliam & James Mathis, Jr.
Bettie Sue Harris
1995
Lou Fockele
Evanda Moore
1994
Dr. Martin Smith
LeTrell E. Simpson
1993
Joe Hatfield
Kit Dunlap
1992
Max Ward
Joanne Frierson
1991
Lewis Coker
Madge Burch
1990
Philip Wilheit
Mary Lou Melvin
1989
Woodrow Stewart
Mary Hart Wilheit
1988
John Cromartie, Sr.
Mrs. Don Carter
1987
Abit Massey
Mrs. Gordon Sawyer
1986
John Cromartie, Jr.
Mrs. Coy Skaggs
1985
Dr. P. K. Dixon
Mildred Hughes
1984
Dr. Hartwell Joiner
Mrs. W. D. Stribling
1983
Curtis Segars
Mrs. Thomas Wilheit
1982
John C. Thompson
Mrs. Robert L. Moore
1981
Carol Eure
Carol Eure
1980
Mary Lou Sheridan
1979
Eugene Beckstein
Mrs. C. B. Collins
1978
Dr. Hugh Mills
Mrs. George Thomas, Jr.
1977
Richard Shockley
Mrs. Charles Smithgall
1976
Buck Ward
Betty Price
1975
Charlie Johnson
Mrs. W. L. Norton, Jr.
1974
L. D. Lawson
Mrs. George Moore
1973
Otis L. Cato
Mrs. A. Frank Wiegand, Jr.
1972
Tom Blackstock
Mrs. Emory Robinson
1971
Dr. W. D. Stribling
Mrs. James DeLong
1970
Ray McRae
Mrs. Eugene Kirkpatrick
1969
John Jacobs, Jr.
Mrs. Gerald Garrard
1968
Lester W. Hosch
Mrs. Charlie Martin (Juaneese)
1967
Ross Burnes
Mrs. Anges Wade
1966
Sidney O. Smith, Jr.
Mrs. Robert E. Williams
1965

Charles K. Edmondson &
James C. Platt.

Mrs. Hayes Edwards
1964
A. R. Kenyon
Mrs. Leslie Quinlan
1963
Sam S. Harben
Mrs. J. D. Carter
1962
J. Milton Hardy
Mrs. B. J. Terry
1961
S. O. Smith, Sr.
Betty Abercrombie
1960
James Mathis
Mrs. Howard Pursell
1959
H. W. Wallis
Mrs. Mark McConnell
1958
Carter H. Estes
Mrs. Carter Estes
1957
Joe. K. Telford
Mrs. Earle Vance
1956
F. E. Bobo, Jr.
Ann Dudley
1955
J. W. Howell
O. B. Leverett
1954
W. H. Slack, Jr.
Mrs. Herbert Edmondson
1953
James A. Dunlap
Mrs. Claude J. Carter
1952
Leslie F. Quinlan
Dr. Virginia H. Maley
1951
Emory F. Robinson
Mrs. W. R. Garne
1950
Conrad J. Romberg
Bessie Bickers
1949
Jesse D. Jewell
1948
Thomas H. Paris
1947
Leland C. Rew
1946
Josiah Crudup
Mrs. George W. Wofford
1945
Rhett Turnipseed
Mrs. Ralph J. Pope
1944
Robert A. Brice
Virginia Brown
1943
H. E. Terrell
1942
C. J. Cheves
1941
P. C. Henderson
1940
Henry H. Estes
1939
John W. Craft