W. Lee Arrendale Vocational Excellence Award
Rotary District 6910 and the Rotary Club of Habersham County established the W. Lee Arrendale Vocational Excellence Award during the Rotary year 1990 – 1991.
Mr. Arrendale was an effective leader and worker in poultry associations, increasing his influence and service to the poultry industry. Mr. Arrendale's service as a Rotarian, community leader, and business leader was extensive. He was a charter member of the Rotary Club of Habersham County and served as president during the Rotary year 1967-1968. He served on most of the Club's committees during the tenure of his membership in the Club.
EVALUATION GUIDELINE:
Nominee's excellence in their vocation

Nominee's achievements in the community

Nominee's academic achievements
SELECTION:
The selection committee shall choose the recipient from the individual Rotarians nominated by the Rotary Clubs in District 6910.
PRESENTATION:
The Rotary Club of Gainesville Annual Banquet will include a presentation of the Club Award. The District Award is presented at the annual District Conference.
Nomination
The Nomination period opens October 2, 2023, and closes December 25, 2023. Please use the following link to complete the nomination process. If you have any questions about the online application, please contact the Club Secretary, Joey Tripp.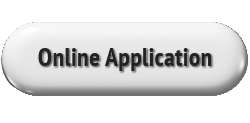 Supporting Documents
Use the link below to upload a Resume/CV or Letters of Recommendation and Endorsement.
Past Recipients
The following people are past recipients of the W. Lee Arrendale Vocational Excellence Award. Please note: past recipients are not eligible to be nominated again.
* denotes the individual received the District 6910 Award.
| Year Awarded | Rotarian |
| --- | --- |
| 2022 - 2023 | Pepper Brown |
| 2021 - 2022 | LaDon Shaw |
| 2020 - 2021 | Darla Eden |
| 2019 - 2020 | Ron Quinn |
| 2018 - 2019 | Kay Blackstock |
| 2017 - 2018 | John Vardeman |
| 2016 - 2017 | Blair Diaz |
| 2015 - 2016 | Darrell Snyder |
| 2014 - 2015 | Frank Norton Jr. |
| 2013 - 2014 | Merrianne Dyer |
| 2012 - 2013 | Ed Schrader |
| 2011 - 2012 | Tony Herdener |
| 2010 - 2011 | Mimi Collins |
| 2007 - 2008 | Steve Cronic |
| 2004 - 2005 | Gene Anderson |
| 2002 - 2003 | Martha Nesbitt |
| 1996 - 1997 | John Ferguson |
| 1995 - 1996 | Sandra Bailey |
| 1994 - 1995 | Abit Massey |
| 1993 - 1994 | Lydia Sartain |
| 1991 - 1992 | Joel Telford |